Joint-use facilities
Noto Atmospheric Monitoring Observatory (Supersite)
Detail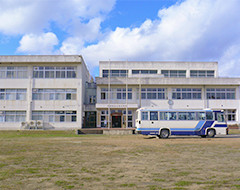 The geographical location of the Noto Peninsula is perfectly suited for monitoring atmospheric aerosols originating from the eastern parts of the Asian continent. We regard the location of the peninsula itself as a highly sensitive natural environmental sensor, and have established an atmospheric monitoring observatory – one of several supersites across Japan – in both the Wajima and Suzu areas. These supersites have been used as research platforms for both domestic and international joint research activities.
Noto Marine Laboratory: Hands-on, Public Seaside Education
Homepage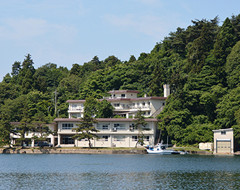 This laboratory has a lodging facility and hosts hands-on educational activities in the field of marine coastal studies. While these programs are carried out for multiple departments of Kanazawa University, education programs of neighboring universities are also carried out here. Various facilities are available to support hands-on education, from the molecular level to the field, as related to seaside research.
The Botanical Garden: A Natural Mountain Village School in Kakuma
Homepage

The hilly Kakuma area adjoins the urban Kanazawa district, and is familiar to the residents as a mountain village from ancient times. Not only is this abundant natural environment used as an educational research field for science, but this natural mountain village school in Kakuma is also considered an educational resource for local residents.
The Low Level Radioactivity Laboratory (LLRL)
Homepage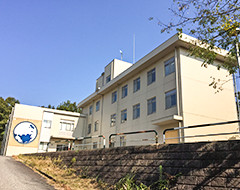 This laboratory is located in Nomi City, Ishikawa Prefecture. In the LLRL, the hands-on training of Kanazawa University students and collaborative research activities with other universities and research institutes are carried out using radioactivity measurement systems in the LLRL. This is aided by the extremely low background system constructed in the Ogoya Underground Laboratory (OUL; 270 m mwe). In the OUL, the use of 17 HPGe detectors is exceptional for underground laboratories and all detectors at the OUL provide excellent background conditions, stability and counting efficiency.
Ogoya Underground Laboratory
Homepage




The Ogoya Underground Laboratory (OUL) is an active underground laboratory (270 m deep) for low level radioactivity measurements. In OUL, the use of 17 HPGe detectors is exceptional for underground laboratories and the all detectors of OUL provide excellent background condition, stability and counting efficiency.